Josephine started studying the Technique in 1983 in San Francisco to rescue her career as a professional violinist from a debilitating repetitive strain injury. She then completed a 3 year/1600 hour training course. She has also studied the Technique in London and Rome and has a Bachelor's Degree in Music Performance.
Josephine has taught the Technique for 5 years to actors at the American Conservatory Theater Summer Congress and to singers at Opera and the Arts for Young Girls. She has also taught the Technique to employees at Chevron/Texaco (IT division) Josephine recently joined the faculty as Alexander Technique instructor at the Music Department of the University Of San Francisco.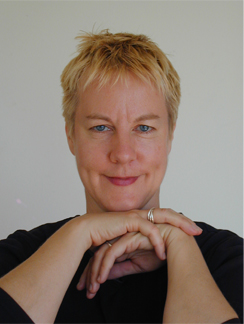 Click here for a report about the Alexander Technique
on NPR featuring Josephine Gray (courtesy of NPR).
Click here to see the survey results of the Chevron Alexander Technique program as a Power Point file.
Click here to listen to or download interview with Josephine Gray.
Click here to see Back Pain Study Results
Click here to listen to an audio clip of Farai Chideya's interview with NPR's Terry Gross on 9/29/04 on Your Call on KALW